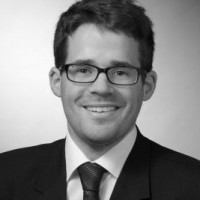 Philipp Meyer, MA

Address:  Leibniz University of Hanover
                    Institute for Political Science
                     Im Moore 13
                    D-30169 Hannover
E-Mail: p.meyer [at] ipw.uni-hannover.de
I'm a research associate at the Leibniz University of Hanover at the Chair for Comparative and German Politics held by Professor Dr. Christoph Hönnige. Furthermore, I am planning a PhD project with the working title "Aspects of Frame Building in the Context of the German Federal Constitutional Court".
I received my B.A. degree in political science and history at the University of Greifswald (2007-2011) and my M.A. degree in political science at the University of Bamberg (2011-2014). Additionally, I have worked as a student assistant at the National Educational Panel Study (NEPS) (2011-2013) and at the Leibniz Institute for Educational Trajectories (LIfBi) (2013-2014). From April 2013 to the end of August 2013, I completed an internship at the Heinrich Böll Foundation in Phnom Penh, Cambodia. My main focus was to analyze the management of common-pool resources, specifically looking at the robustness of local resource management systems and the legal and institutional framework of resource management in Cambodia. For my case study I focused on the Community Protected Area of the Chambok commune, Kampong Speu province.
My main research interests are in the field of Comparative Political Institutions, especially the role of the media and political parties within political institutions.
Publications and Outreach
Meyer, Philipp/ Hönnige, Christoph (forthcoming): Der Niedersächsische Staatsgerichtshof,  in: Reutter, Werner (Hrsg.), Landesverfassungsgerichte. Entwicklung – Aufbau – Funktionen, Wiesbaden: VS Verlag für Sozialwissenschaft.
Meyer, Philipp (2013): Improving livelihood and natural research sustainability by a combination of two systems, Research Paper for the Heinrich Böll Foundation Cambodia, Phnom Penh.