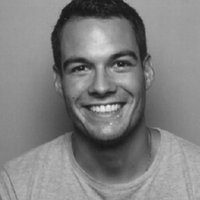 Sebastian Sternberg, MA
Office: A5, 6, Building C, Room C 221
Address: University Mannheim
                   Chair of Political Science – Quantitative
                   Methods in the Social Sciences
                   D-68131 Mannheim
E-Mail: sebastian.sternberg [at] gess.uni-mannheim.de
Phone: +49 (0) 621 – 181 – 2542                                                                     
Curriculum Vitae
Sebastian Sternberg is a research associate at the Chair of Political Science – Quantitative Methods in the Social Sciences (Professor Th. Gschwend, Ph.D.) and a Ph.D. Candidate at the Center for Doctoral Studies in Social and Behavioral Sciences (CDSS) at the University of Mannheim. He holds a Master's Double Degree in Public Administration and European Governance from the University of Konstanz and the Institute d'études politiques Grenoble as well as a Bachelor's Degree in Political Science and Public Law from the University of Mannheim. As a student assistant in this project, Sebastian became familiar with judicial politics and gained afterwards broad experience in his work as a research assistant at the Chair of Political Methodology (Prof. Susumu Shikano/ PD Dr. Ulrich Sieberer, University of Konstanz). Since returning to Mannheim, he is a member of the CCDB team. He also teaches statistics classes, and he held a CDSS-scholarship.
His main research interests are Judicial Politics, Comparative Politics, and Webscraping/ Automated Data Collection.
Publication 
Sternberg, Sebastian, Thomas Gschwend, Caroline E. Wittig, Benjamin G. Engst (2015): Zum Einfluss der öffentlichen Meinung auf Entscheidungen des Bundesverfassungsgerichts: Eine Analyse von abstrakten Normenkontrollen sowie Bund-Länder-Streitigkeiten 1974 – 2010. Politische Vierteljahresschrift 56 (4): 570-598.